The Sacred Phoenix Grove
Help a woman heal her spirit and she'll heal her life;
help a woman heal her life and she'll heal the world.
Are you constantly searching for a way to feel joyful and whole?
Do you know beyond a shadow of a doubt that
YOU ARE GOOD ENOUGH?
 Or does "self-love" sound like some kind of fantasy, or something you have to earn? 
You keep trying to reach your full potential,
and realize your mission in life
BUT
it's always
JUST
BEYOND
YOUR REACH…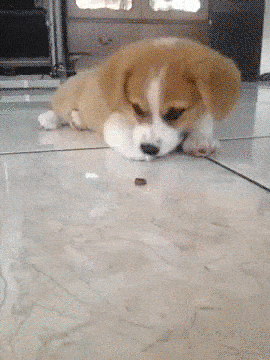 I know where you're at because I've been there too. 
 YOU'RE NOT ALONE!
Hi, I'm Allegra Wakest. Welcome to the Sacred Phoenix Grove. I'm so glad you're here! You've found the only place for women to heal with original sacred music, life coaching, family constellation, and the sacred sisterhood initiation through the Sacred Phoenix Circle.
I was once where you are now.  There was a time when I truly hated my life and the only thing that brought me any amount of relief was planning my death.  (But, that's another tale for another time.) 
Sister-friend, I'm here to tell you that if I can be healed, then so can you.
If you are ready for deep and lasting change, I am here, ready to help you get there. In fact, I've discovered it's my mission in life! 
And if you're ready to do the work with me, you too will
know
this in your soul. 
(And the choir sings…)  
Now go ahead and give yourself a big hug and say "
I love you!
"  No, really, I'm serious, it feels amazing. 🙂
First step:
Family Constellation/Core Language Approach.
I have come to learn that lasting change happens when we heal the inside first, and this includes your "roots," or your family system.  Only by clearing up unsolved issues from the past can we be fully in our power in the present.  Once we've integrated our roots, guess what happens?  WE BLOSSOM!
we are able to move forward with our gifts, strengths and talents into the world and realize the fullness of our soul's intention to manifest on earth. Second Step:  Life Coaching:
My strengths as a coach:
deeply empathic/great listener
kind
passionate
intuitive
resourceful
creative
and perhaps most importantly, I promise to make you laugh.
I'm looking forward to meeting you and hearing all about your life.  Together we can achieve all your dreams and heal all your nightmares.
Now the first thing you need to do to get the healing party started is to listen to my latest song! It's all about how you are god.  Yes, you, YOU!  I wrote it for someone who was suffering deeply and didn't know her true nature – love.
You can download it now for FREE. Just scroll down and you'll see it.
Hope you love the song as much as I loved making it!
If you do, share it with a friend who needs to hear how wonderful she is.
(And I'd love to hear from you too!)
Talk to you soon. xoxoxo ~Allegra
(Go on, keep scrolling!)
Scrolling….
Mission
Every single woman in need of healing who walks through my virtual door walks out that same door transformed. And if that door suddenly disappears, no problem, we can build a new one together or create another way to get through.
  Healing, like love, always finds a way.
When selecting a practitioner, we need to be certain that she is able to hold whatever comes up for us, be it buried trauma, hidden belief systems, or contorting shame. Allegra knows all of these places and is both willing and supremely able to act as responsible guide. She is protector and encourager, creating safety and patiently offering opportunities. The level of respect she has for the work and the worker is unsurpassed. She can be trusted. Implicitly. She is your wisest friend who will link arms with you and walk beside you on the path you have chosen. She is courageous lioness and gentle deer. If you want a capable guide, you have found her. Prudence Tippins
When my son Yogi "crossed over" in 1995, I looked around for a place to heal, some kind of sanctuary for grief, a place to lick my wounds, and was stunned to find nothing.  Nowhere to go and little guidance on how to heal or find meaning in my altered life.  
So, I returned to the place where he was born. Every day I looked for a way to forgive myself and others, and after many years, I finally learned how to love myself.  Deep inside that pain was the greatest gift I've ever known: the gift of loving myself 100%.
Once I had healed the wound of self-hatred, I vowed to myself that one day I would create a healing sanctuary for other women.  
The Sacred Phoenix Grove is this place.
Every deep pain can be transformed into healing.
This healing sanctuary is now a virtual space, and every day it's becoming more tangible.
Each tree grows from a single seed…
THE SACRED PHOENIX GROVE VISION:
40 acres of flora, and fauna, with lots of water! In addition to a recording studio, you'll find dozens of fountains of all sizes and shapes, statues of every God and Goddess you can think of, pools, meditation platforms, yoga, massage, acupuncture, NSA/SRI (Network Spinal Analysis and Somatic Respiratory Integration).
Transform yourself and your ancestors with family constellation work, life coaching, and the Sacred Phoenix Circles. Bask in the pools with the healing art of Watsu, melt stress in a sensory deprivation flotation tank,
take in the sights and scents of the rose and medicinal herb garden, and walk with a friend through the grove of trees surrounding the giant labyrinth.
Yogi's Grotto, Newton Valley, WI, Est. 1998
In the center stands a grotto, beats the heart of the sanctuary, where all healing ceremonies take place.  Tucked between rocks and stones are thousands of photos and prayers of women from all over the world. Can you see it?
Would you love to be a part of this manifestation?